I will begin my weekly update with Max's Birthday...He had a great day complete with "Dibs" snack for school and a ride home in a vintage Porsche...Thanks Uncle Larry! Max is hoping to help Uncle Larry with his cars some day, we keep telling him when he is older.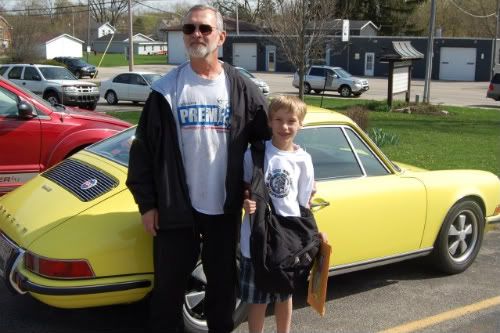 Spring has finally sprung here in the Midwest. For a while I began to believe it would never come. Russ went away for the weekend with my Dad to work on the cabin and my Mom and I went to buy flowers for the yard. June loved carrying the small containers of flowers and placing them on the cart, she was a great helper! I look forward to next weekend...my Mother's day treat is a day of flower shopping and planting...I can't wait! Saturday the kids and I spent the whole day in the yard. I worked on planting and the kids played in the sand.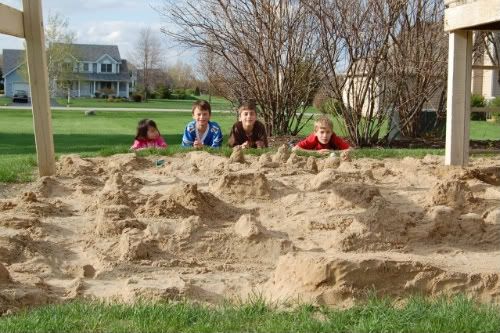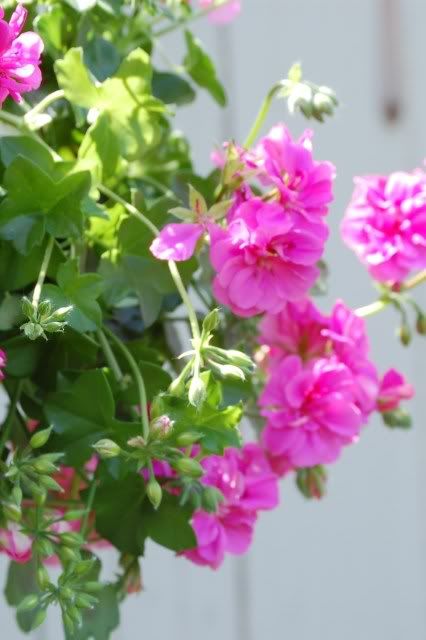 Sunday was soccer time. TJ had a great game, he scored the first goal of the game and played goalie and forward. The final score was 1:1.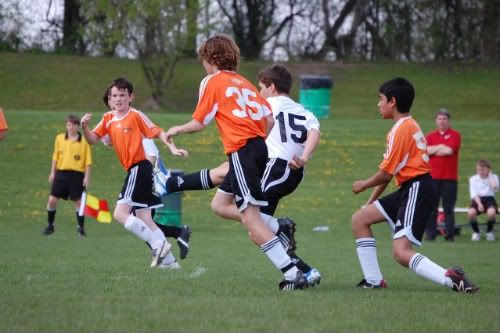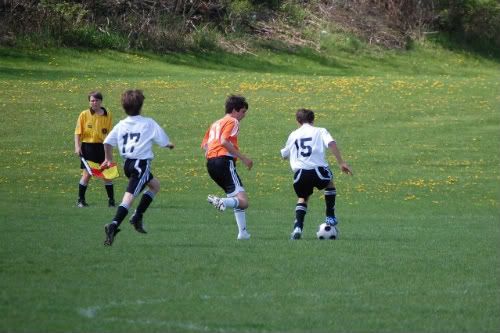 After soccer I had to run to the "Jewel" to pick up a few things I needed for dinner. Let me begin my story with saying this is all for your reading enjoyment because I know everyone can use a good laugh every now and then...Picture a mom and her four kids ages 2-13. The oldest wearing his soccer uniform, they probably just finished a game. The mom is wind blown and wants to get what she needs quickly and return home after a long afternoon. The first stop is the bakery for 4 cookies after the cookies are distributed to said children all she needs is lettuce, grape tomatoes(BOGO) and a loaf of french bread. The mom, while carrying everything in one hand, gently holds the hand of her small daughter. Well, the small daughter starts to run, throws the mom off balance and before she knows it the mom is on her back on the floor missing a whole container of grape tomatoes....can't find them anywhere. The 13 year old is quite embarrassed as he helps his Mom up off the floor trying not to laugh......thanks TJ. Although we live in a small town, I don't think anyone I know saw me wipe out:)